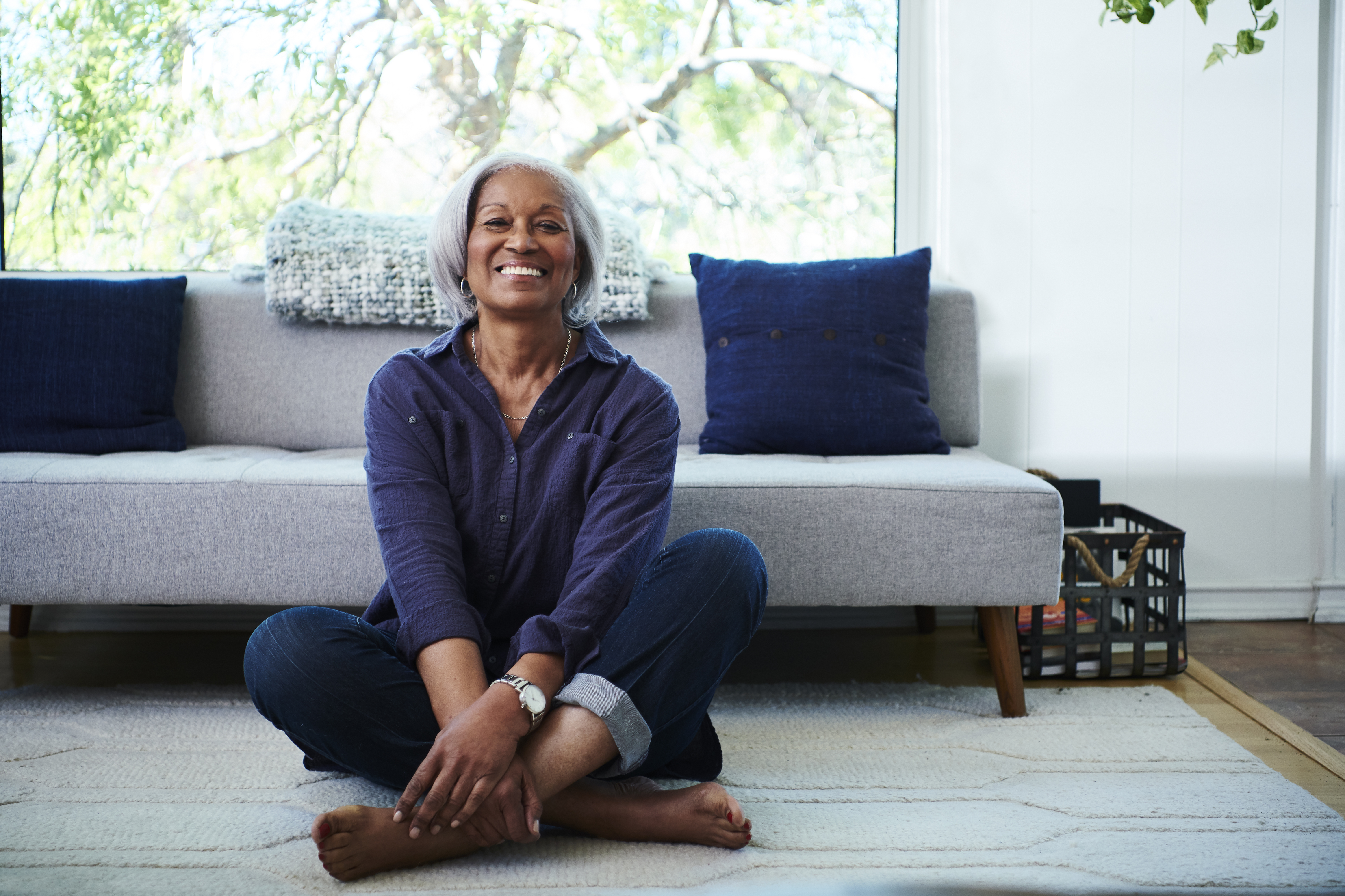 Healthcare's impact on retirement, and what employers can be doing to help
Employers usually have a finger on the pulse of their employees' needs and are often in a unique position to be able to provide support and education when appropriate. Of the many issues to pick from, providing a well-rounded view of retirement options is a great way for employers to show that they care about helping their employees through a common financial obstacle. 
Along with lifestyle and housing, one other major factor that most people should consider when it comes to retirement is the cost associated with continued healthcare. Unfortunately, most Americans aren't fully prepared for the reality of healthcare after they've finished working. According to a March 2017 Voya Financial survey, 77% of baby boomers and 75% of retirees have never estimated the amount of healthcare expenses they expect to incur throughout retirement.[i]
Meanwhile, a study for the Center for Retirement Research at Boston College found that out-of-pocket medical costs for current retirees averaged about $4,300 annually per person.[ii] These costs included everything from prescription drug coverage and supplemental insurance to copayments and deductibles, and they constitute about a third of what retirees get from Social Security payouts.
With the cost of healthcare rising year after year, figuring out a way for retirees to cover this expenditure is crucial to helping them get off on the right foot financially as they live out their retirement. Luckily, there are a few ways employers can help employees prepare ahead of time.
Option 1: Provide discussions on alternatives to traditional retirement options
Helping employees bridge the gap between retirement healthcare needs and what they may have saved can start out with something as simple as providing additional retirement literature or supplemental information sessions that ask employees to consider how they will handle healthcare when they're done working, and specifically during any potential gap years.
For example, employers might point out that although Social Security benefits become available in limited form at 62, most people can't get onto a Medicare plan until they are 65. This leaves a gap in healthcare provisions for those who decide to retire at 62. One solution that might be helpful for employers to point out is the possibility of working a few extra years or considering a phased retirement—enough to ensure healthcare is provided—to help bridge that gap. 
Option 2: Promote health savings account plans
Most employers already offer a health savings account—or HSA—to employees. These plans are particularly helpful since employees with high-deductible health plans can use these savings accounts to store pre-tax funds to be used either before or during retirement for qualified medical expenses.
An HSA has many advantages. Employees can take the plan with them from job to job, they avoid current taxes on the money they put into them, and the money can be withdrawn tax-free for eligible medical expenses. The funds in these types of accounts can also be invested for further growth and, unlike a Flexible Spending Account, the money automatically rolls over each year and there is no time limit on when you can use it. Since 42% of pre- and post-retirees list the future of healthcare as a top concern and about half of retirees or their spouses experience a serious or chronic health problem[iii], this is an easy way to help alleviate some of that concern. Employers can promote these plans and provide literature on their benefits so employees can start utilizing an HSA immediately.
Option 3: Offer retirement workshops that help with problem-solving
One thing is fairly certain: Assuming that Medicare will cover all retirement healthcare needs can be a costly mistake.
A study conducted by The Employee Benefit Research Institute[iv] found that in 2018, a 65-year-old man needed $75,000 in savings and a 65-year-old woman needed $99,000 for a 50% chance of having enough to cover premiums and median prescription drug expenses in retirement. Although the gap in Medicare coverage for prescription drug coverage (often referred to as the "donut hole") was closed with policy changes made in 2019, people still need to seriously plan for their healthcare expenses in retirement in a way they never have needed to before.
Employers can help employees avoid future healthcare-related financial struggles by offering retirement workshops that lay out the specifics of Medicare and other retirement healthcare opportunities at any given time so employees can better understand exactly how they'll be impacted. This is especially important for employees who already know they may have long-term care needs. One potential solution for coverage may lie in supplemental insurance. For example, extending current healthcare coverage into retirement with options like COBRA is one possible route, although those payments can be expensive. Whatever the end result, a little research into payment options and what employees can expect to pay in different scenarios can go a long way.
Option 4: Start a fitness program at work
Good health is important for everyone, but it might be worth paying more attention to health during retirement than we originally thought. Researchers at the Harvard School of Public Health found that of 5,422 individuals studied, those who retired were 40% more likely to have had a heart attack or stroke than those who were still working[v]. 
It goes without saying that the healthier your employees are, the less they'll need to draw on health insurance for costly medications and procedures. In fact, according to the Kaiser Family Foundation, a person in poor health spends an average of $1,700 a year more on out-of-pocket medical expenses than someone in very good health[vi]. While there are obviously some health-related issues that can't be avoided, a routine of steady exercise and a healthy diet can go a long way. Employers can help kickstart those healthy habits by creating fitness programs with incentives in the workplace.
Although the rising cost of healthcare during retirement isn't good news, some employer-sponsored options—like additional literature and information sessions to help with planning—can go a long way towards combating those expenses when they occur.
Disclosures:
[i] Voya (2017). Playing the Long Game — Understanding How Health Care Costs Can Impact Your Retirement Readiness. Retrieved from https://professionals.voya.com/stellent/public/HEALTHCARE.pdf [ii] McInerney, M., Rutledge, M. S., & King, S. E. (2017, October). How Much Does Out-of-Pocket Medical Spending Eat Away at Retirement Income? Retrieved from http://crr.bc.edu/working-papers/how-much-does-out-of-pocket-medical-spending-eat-away-at-retirement-income/ [iii] Voya (2017). Playing the Long Game — Understanding How Health Care Costs Can Impact Your Retirement Readiness. Retrieved from https://professionals.voya.com/stellent/public/HEALTHCARE.pdf [iv] Fronstin, P., Ph.D., & VanDerhei, J., Ph.D. (2018, October 8). Savings Medicare Beneficiaries Need for Health Expenses: Some Couples Could Need as Much as $400,000, Up From $370,000 in 2017. Retrieved from https://www.ebri.org/docs/default-source/ebri-issue-brief/ebri_ib_460_medicare-8oct18.pdf?sfvrsn=5c1b3e2f_2 [v] Skerrett, P. J. (2015, October 30). Is retirement good for health or bad for it? Retrieved from https://www.health.harvard.edu/blog/is-retirement-good-for-health-or-bad-for-it-201212105625 [vi] Jcubanski, J. C., Swoope, C., Damico, A., & Neuman, T. (2016, March 05). How Much Is Enough? Out-of-Pocket Spending Among Medicare Beneficiaries: A Chartbook - Section 1: Out-of-Pocket Spending By Medicare Beneficiaries, 2010. Retrieved from https://www.kff.org/report-section/how-much-is-enough-out-of-pocket-spending-among-medicare-beneficiaries-section-1/